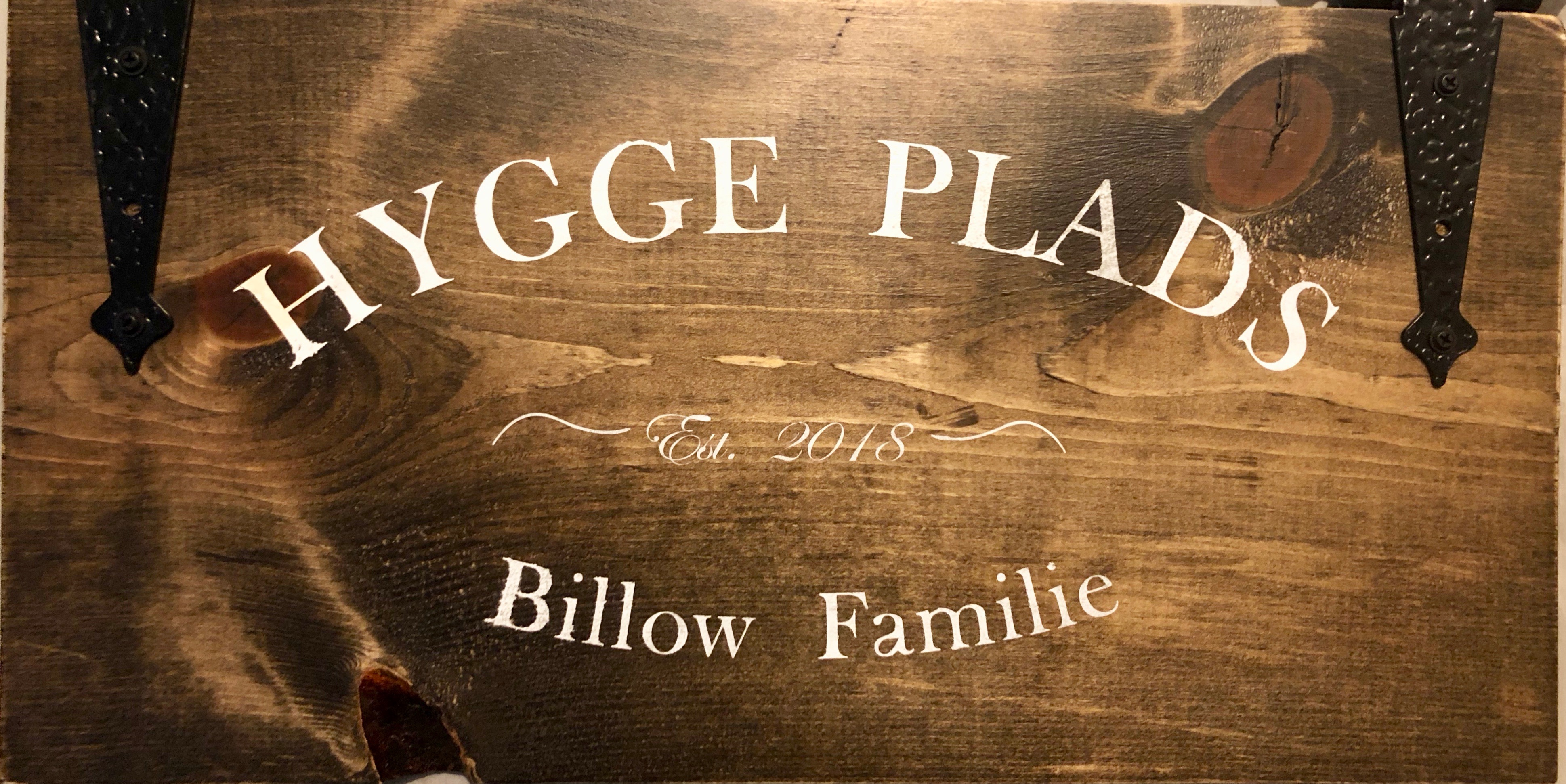 Now renting – 95 North Ave. Manzanita – "Hygge Plads"
"Hygge Plads"??? OK, what does that even mean??
Our Family is Danish-American, and one of the most awesome things about Denmark is "Hygge". It does not easily translate to English. Hygge is a feeling – it's sitting by the fire with family & friends, having a glass of wine. It's an experience – watching your grandkids take their first steps, with the whole family there to experience it. It's a celebration – a week off with family & friends at the coast. "Plads" – meaning "Place", so the actual dictionary translation of "Hygge Plads" would be: "mood of coziness and comfortable conviviality with feelings of wellness and contentment place" – which just sounds ridiculous by comparison.
See the theme here? Family, friends, relaxation, good times, spiritual healing. This is what you get in little Manzanita Oregon, and what we've created in our rental. So, what are the details here?
The specs and details:
This is a completely remodeled first floor duplex unit, completed August 2018.
900 sq. ft. Brand new EVERYTHING.
The unit features:
2 minute walk to the beach. No, seriously. We timed it. It's a BIG beach, so add 2 more minutes before your toes are in the Pacific Ocean.
10 minute walk to downtown Manzanita, OR. This town is awesome. 90 minutes from Portland, no chains or big box stores allowed. Plenty of charm, and everything you need for some R&R. Mazanita is shielded by the Neahkahnie mountain to the north, which blocks most of the wind and fog that are typical for the Oregon coast.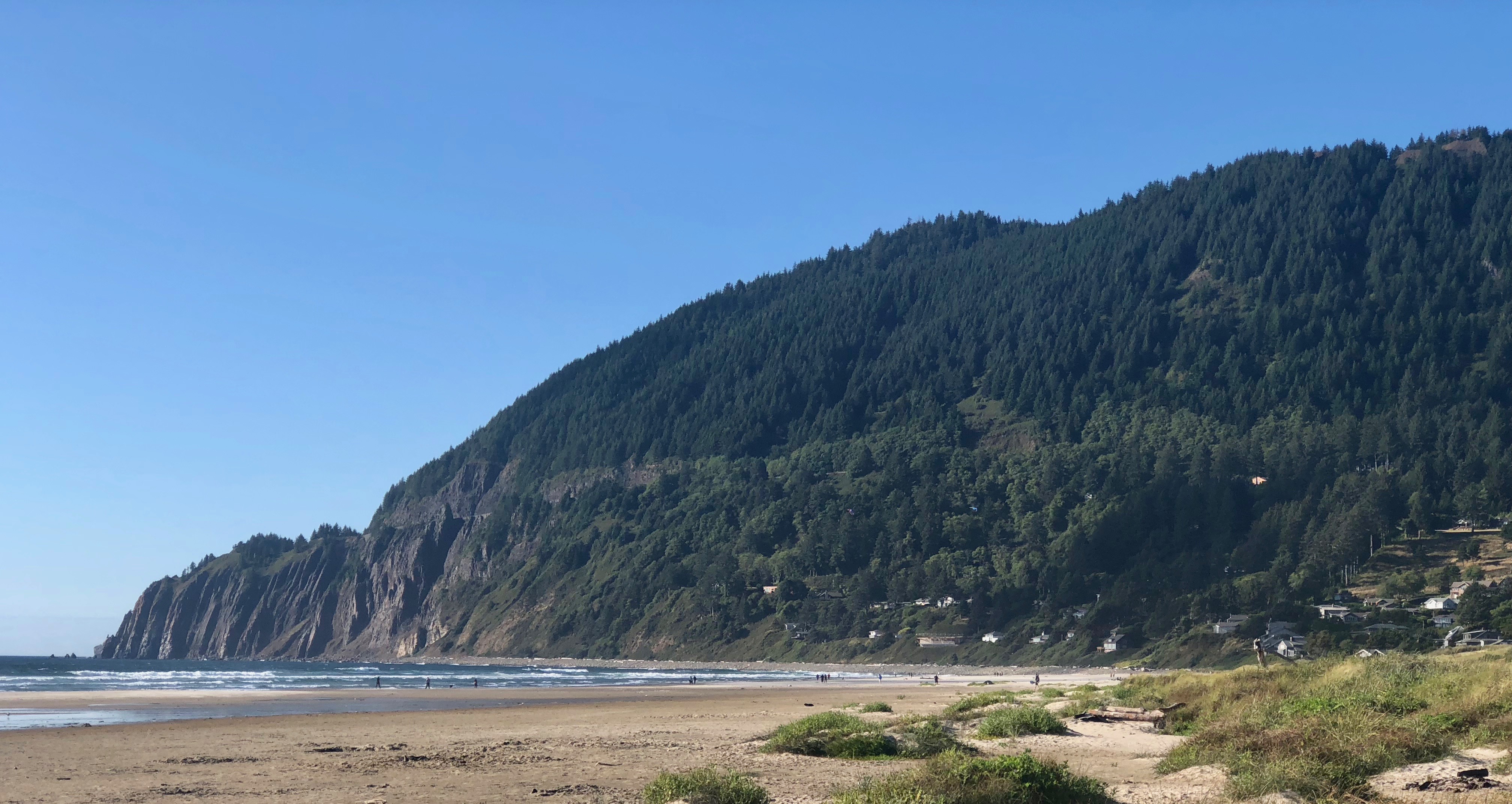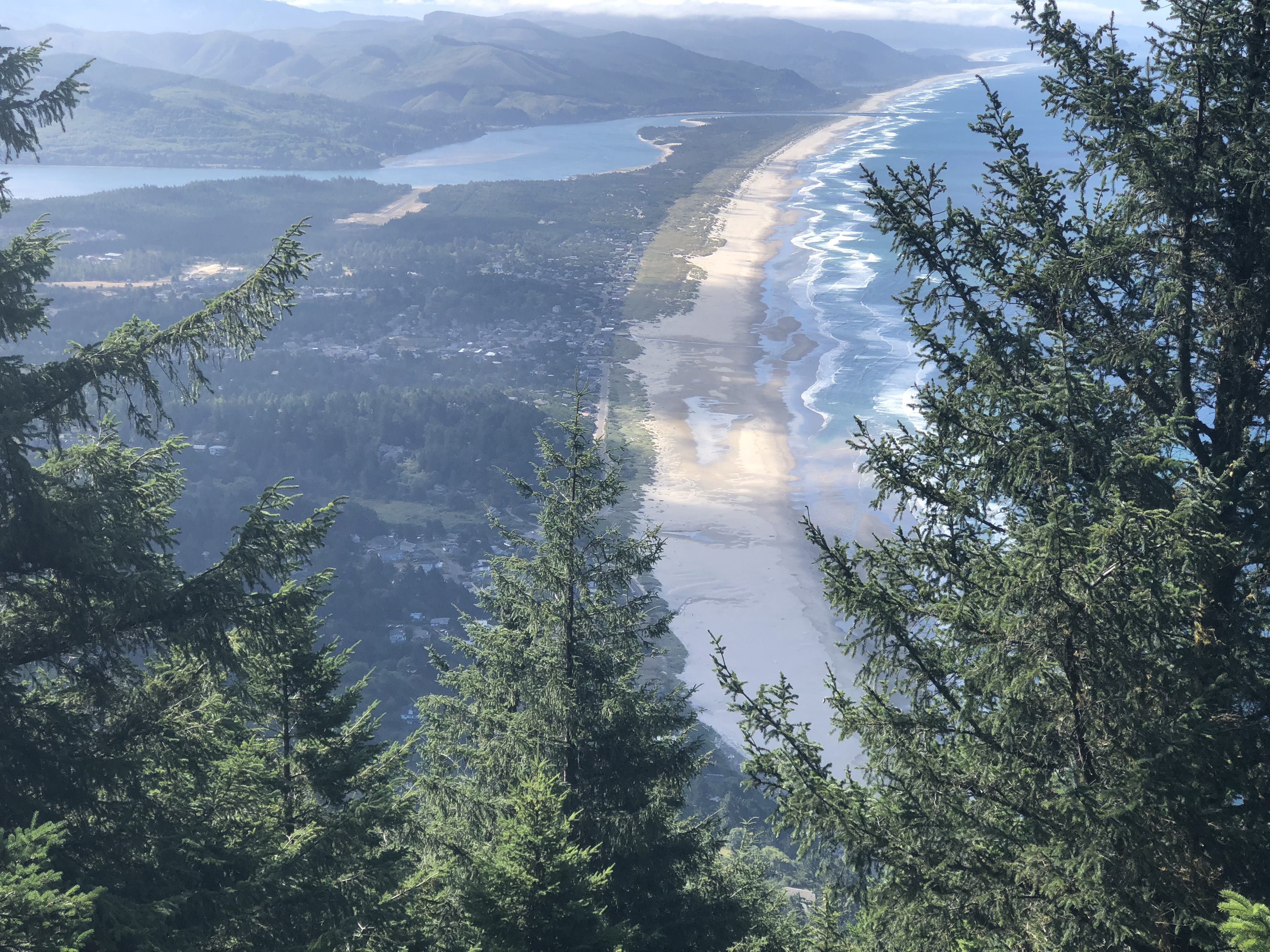 The Unit:
2 bedrooms (#1 with queen bed, #2 with 2 twin beds or if pushed together makes a King)
Open Floor Plan
1 full bath with towel heaters (SO nice to have!)
Full kitchen, dishwasher, gas range/oven, microwave, fridge/freezer.
Fully stocked – pans, dishes, glassware, utensils, spices, Keurig coffee maker, etc.
Plenty of beach towels and blankets!
Bedding: We have it set up the Danish way. Meaning, everyone gets their own comforter. So even if you're sleeping in the queen bed, there are 2 comforters on there. No worries about stealing the covers! Want more proof that this is an awesome idea? http://www.scandinaviastandard.com/two-duvets-in-scandinavia/ Now, if that is too radical for you, we do have flat sheets for the queen bed.
Stacked washer/dryer
Electric vehicle charger
Internet, 60″ TV with Hulu, HBO, NetFlix, etc.
Fire pit and wonderful outdoor patio with ocean views.
Please note: Very steep driveway and stair way.. not wheelchair friendly..
*** No Pets, please.
*** No parties, this is a place to relax with family & friends, not the police!
**** No smoking!
Rental rates: Please book & review rates at www.vrbo.com
Check in time is 4PM, Check out time is 12PM, unless arrangements are made in advance
Main Living Area:
as you walk in the door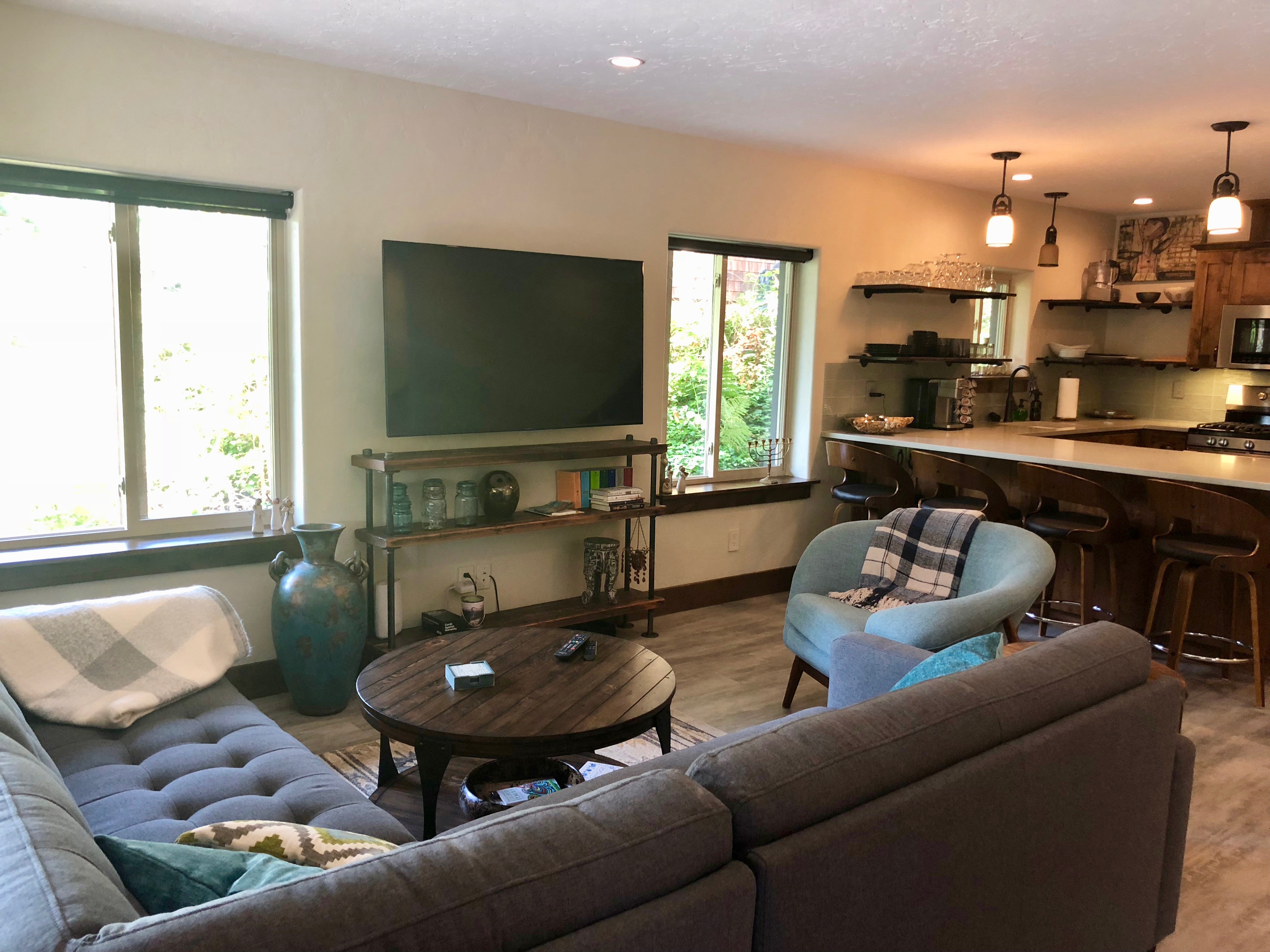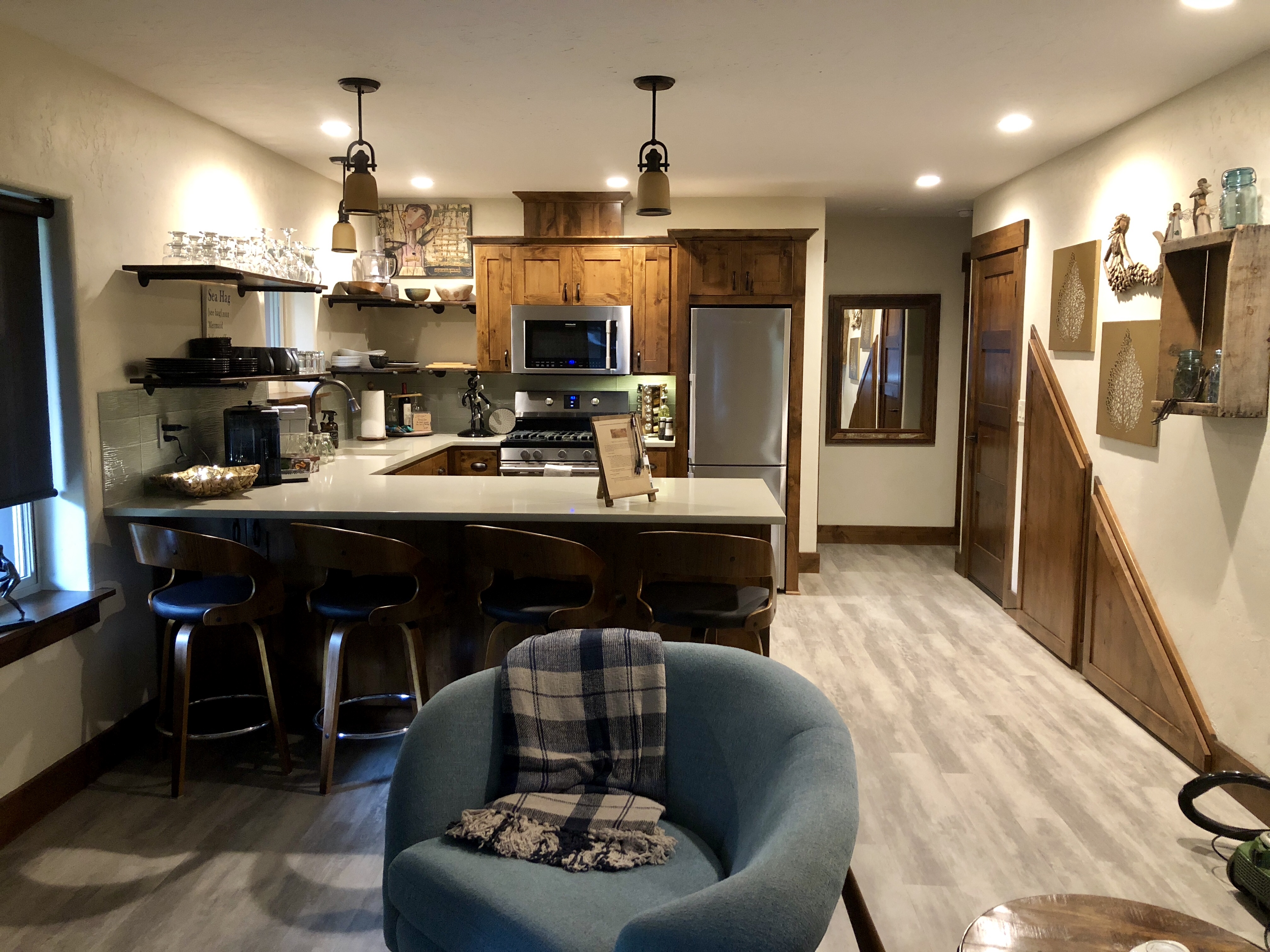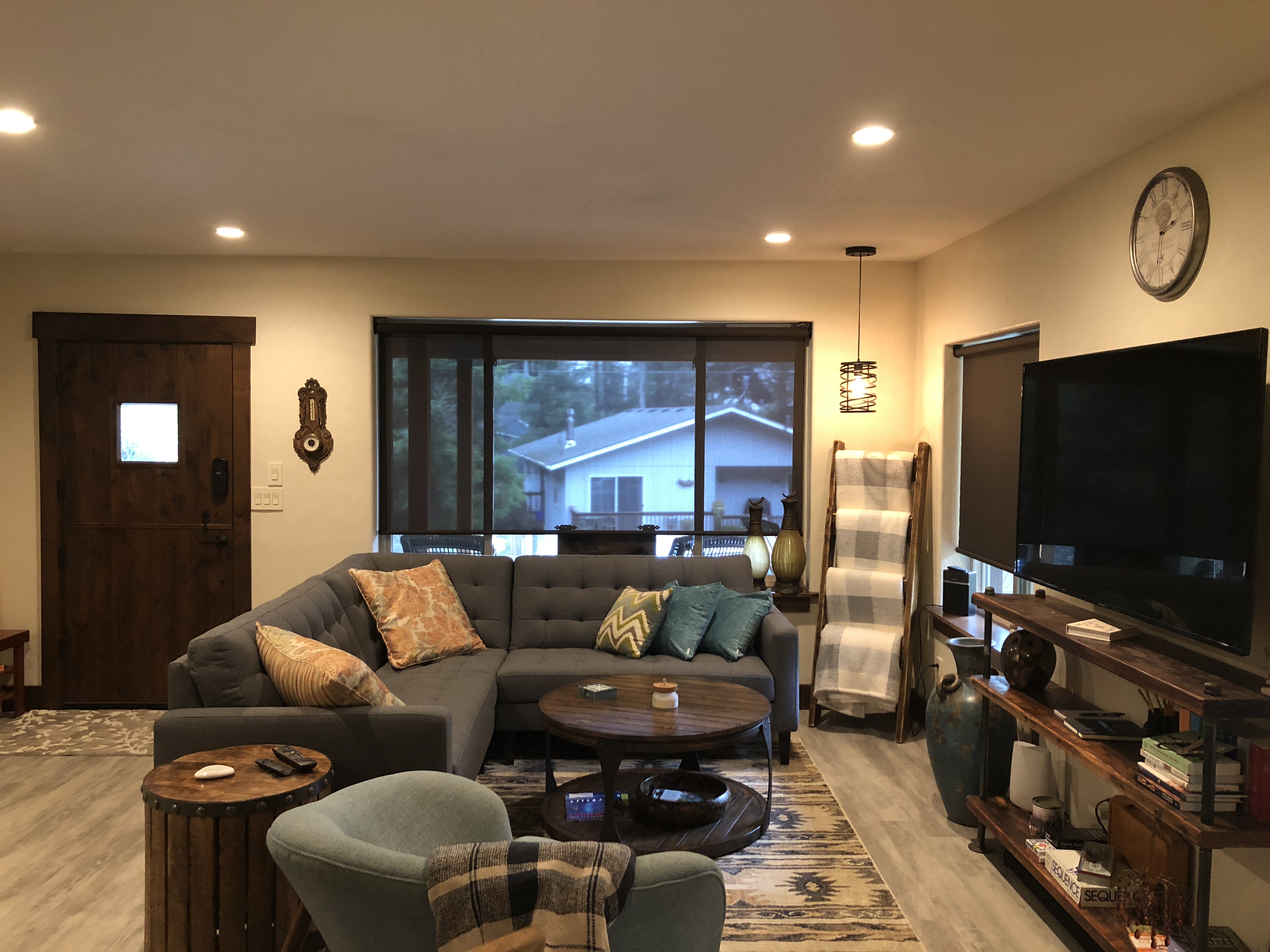 Master Bedroom:

queen bed with scandinavian bedding set up. large closet with hangers and shelves. extra blankets and quilts if needed.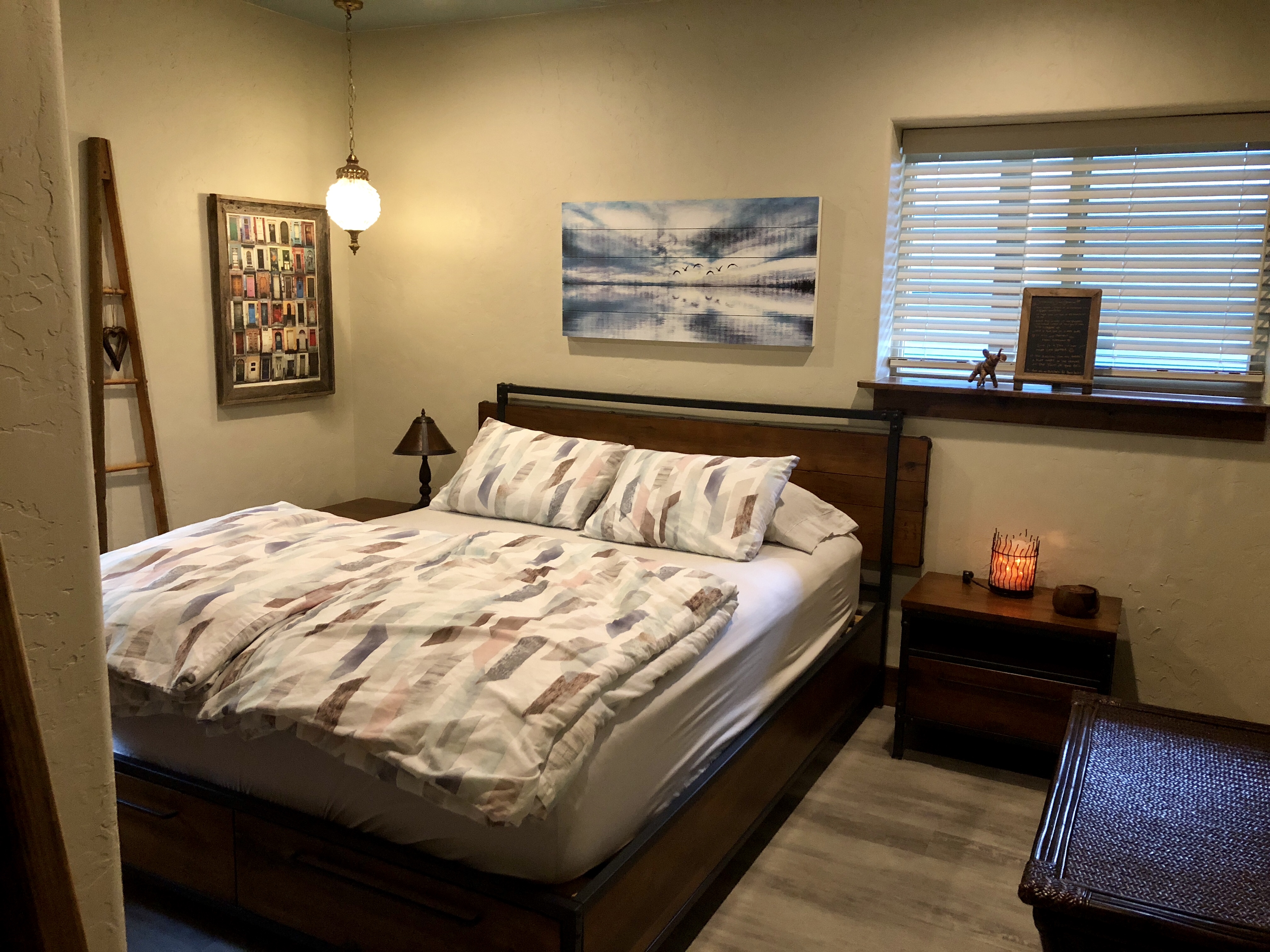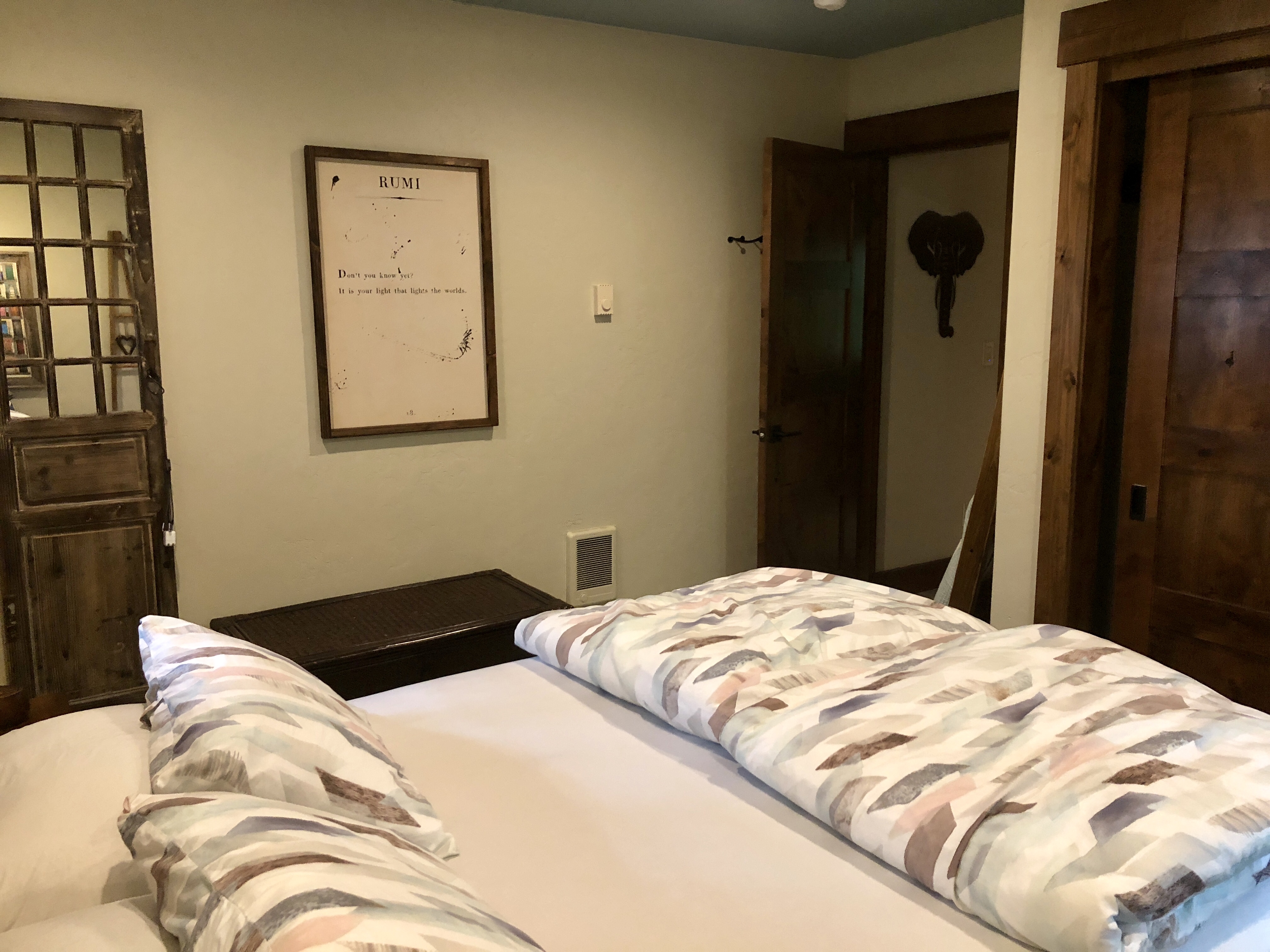 Bathroom: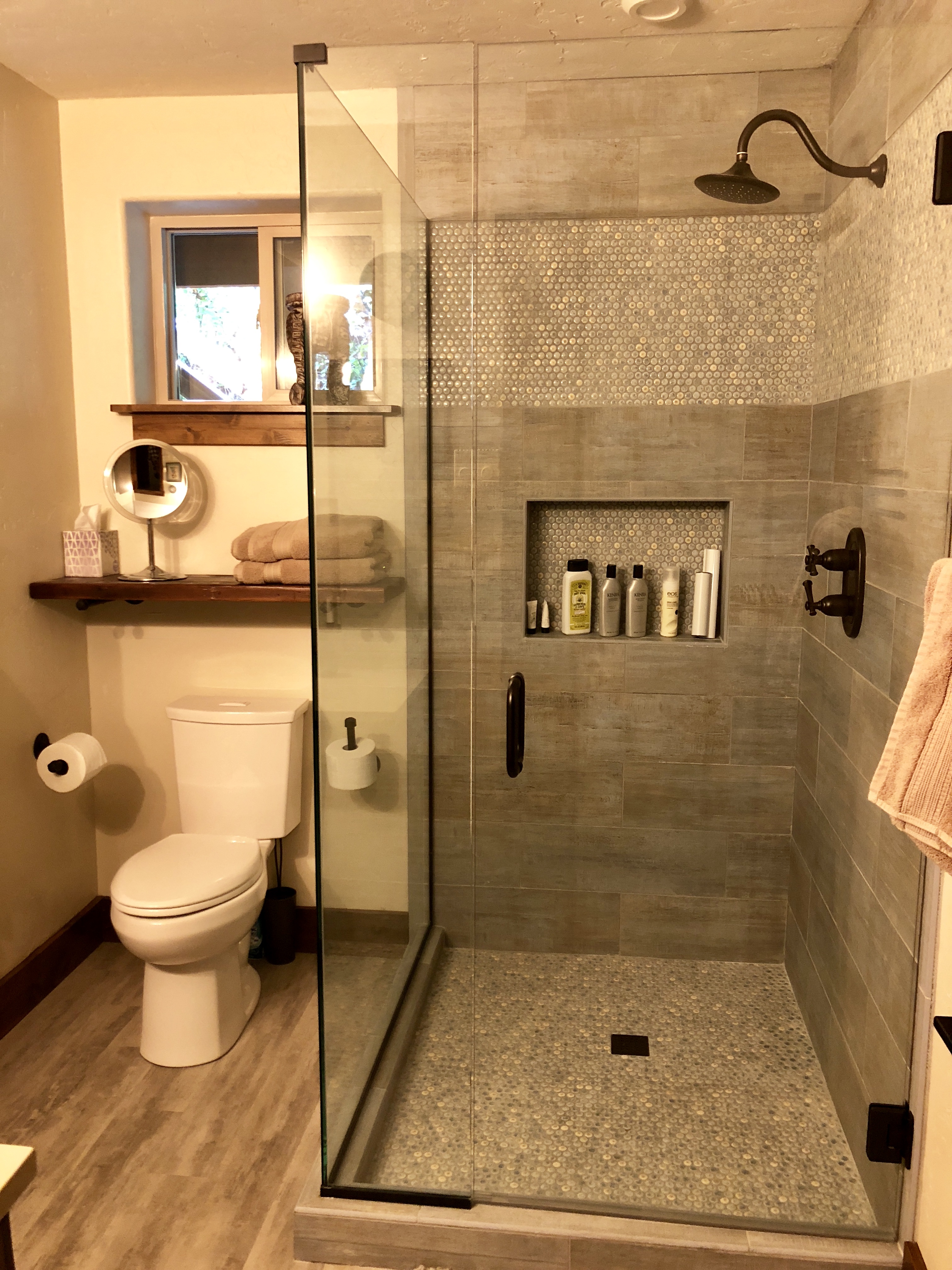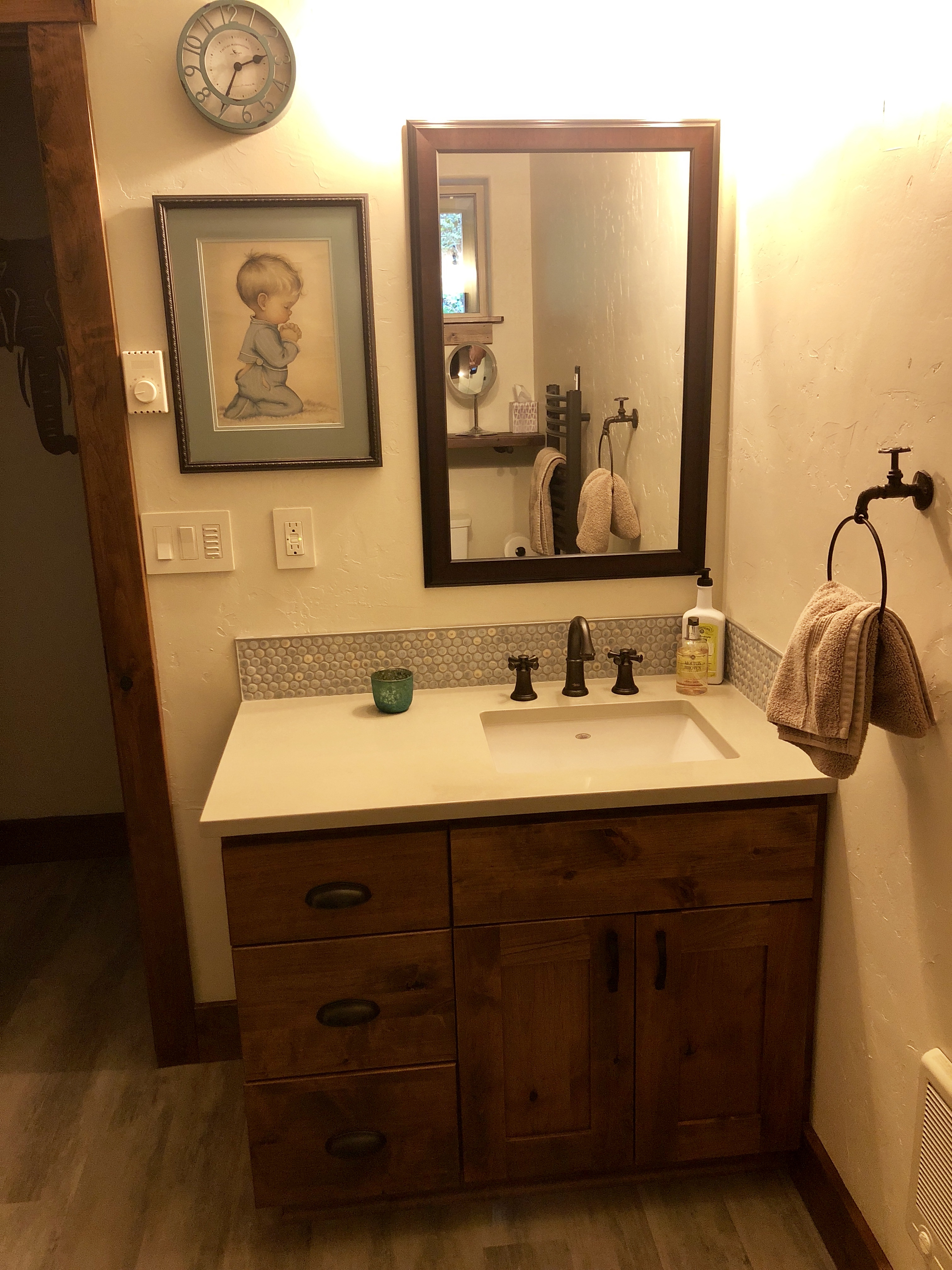 Second Bedroom: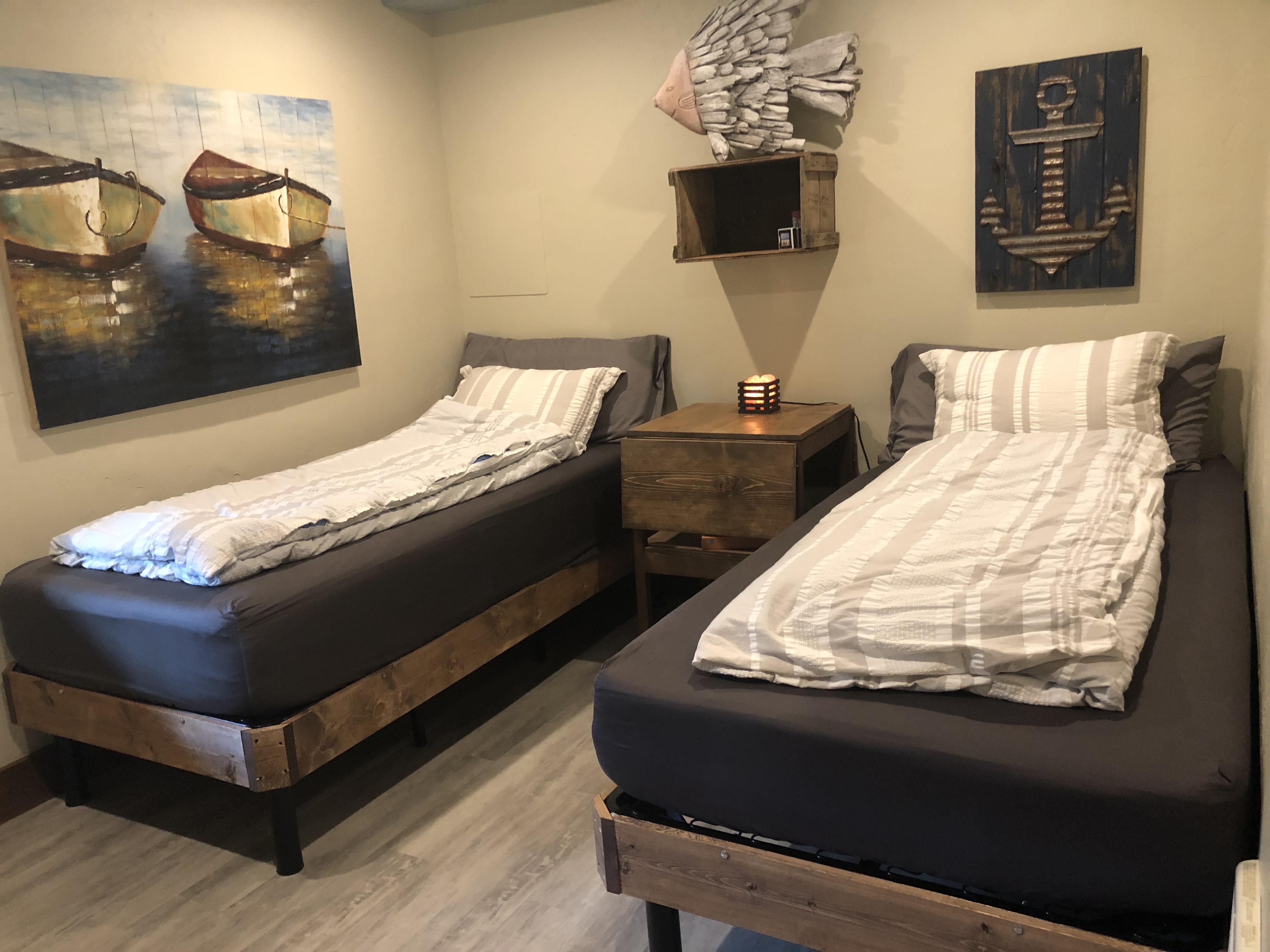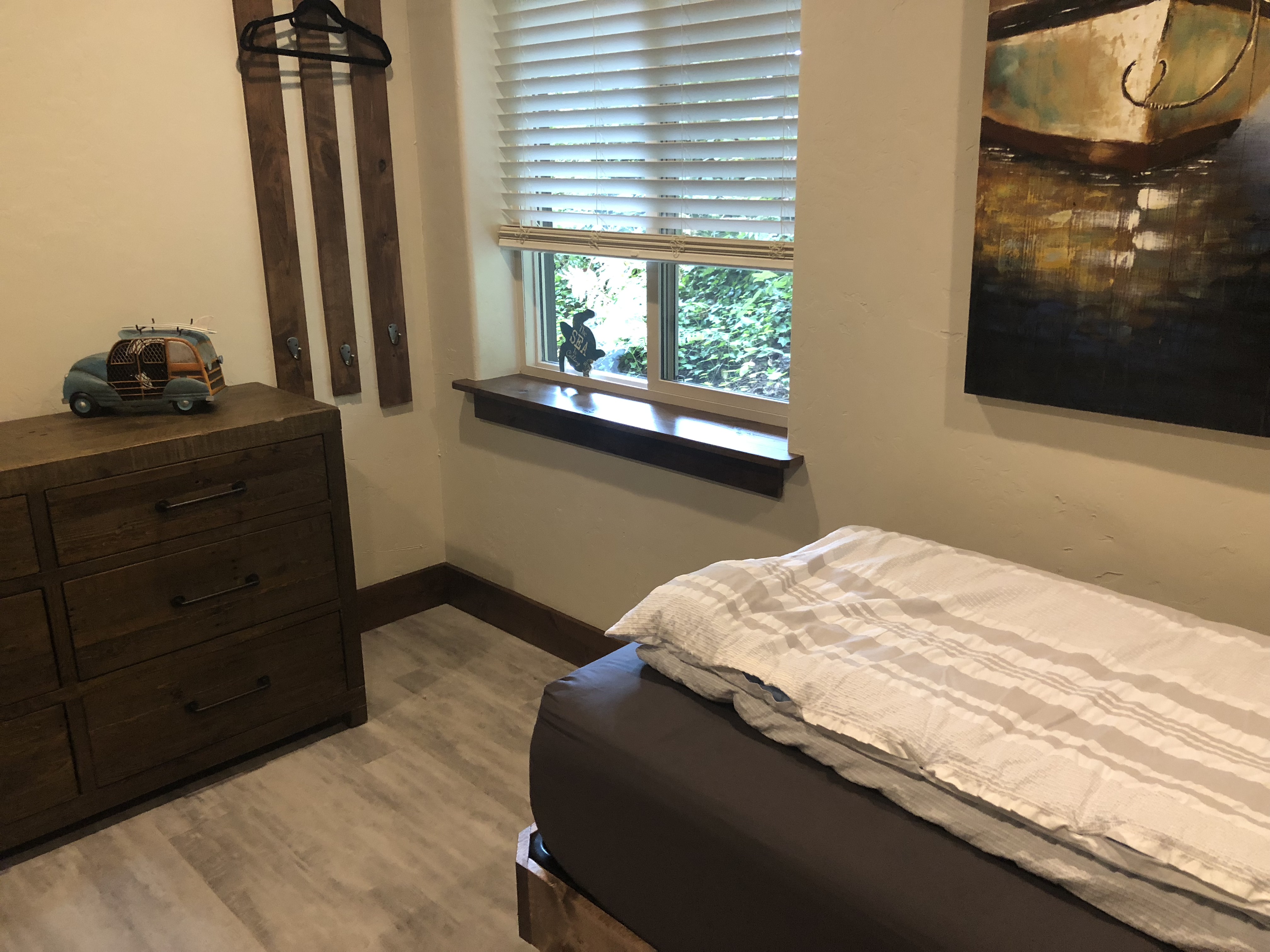 Outside:
patio with fire pit and chairs… 2 rocking chairs as well..and a view..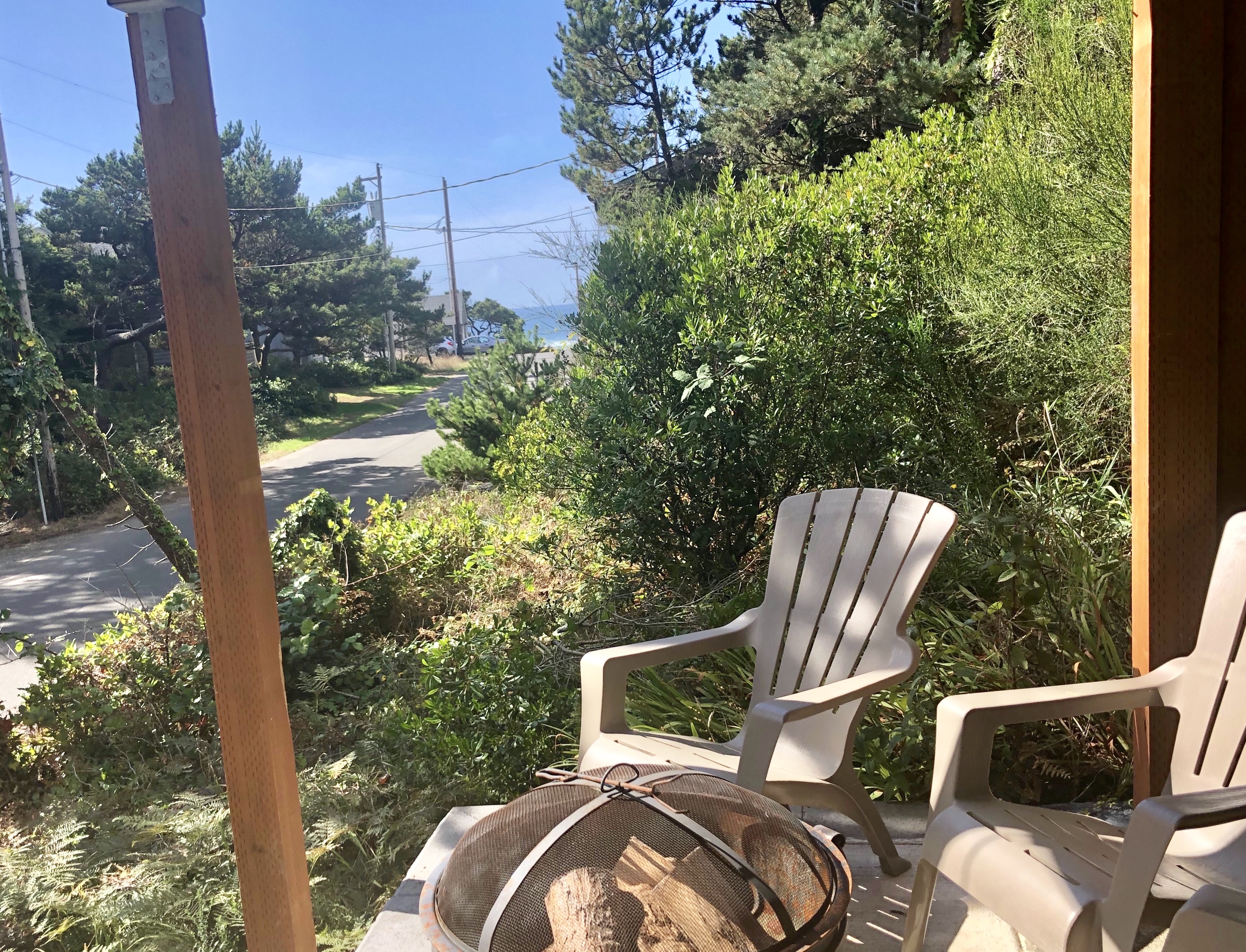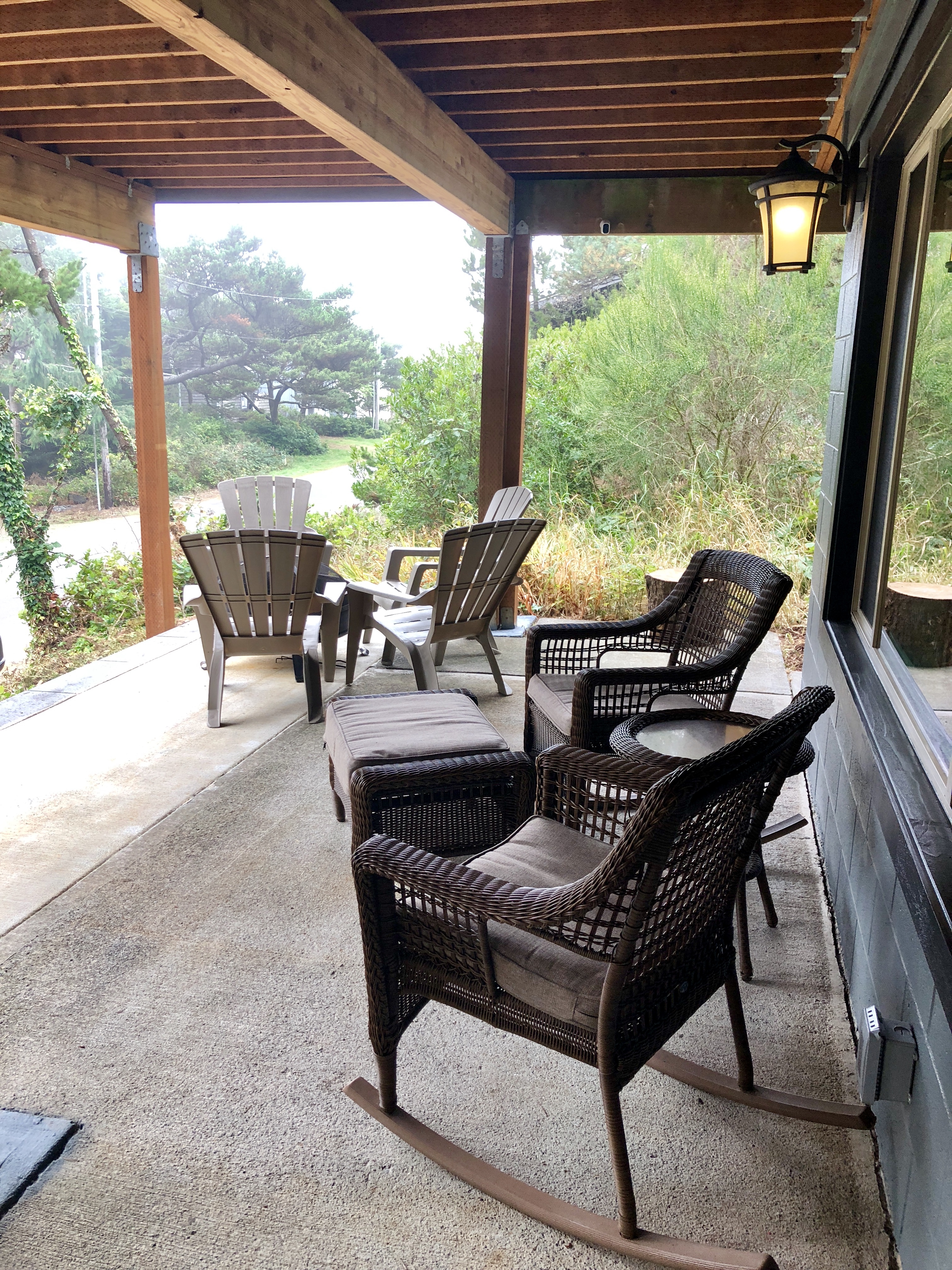 Manzanita Magic: